INJURED?
We Can Help!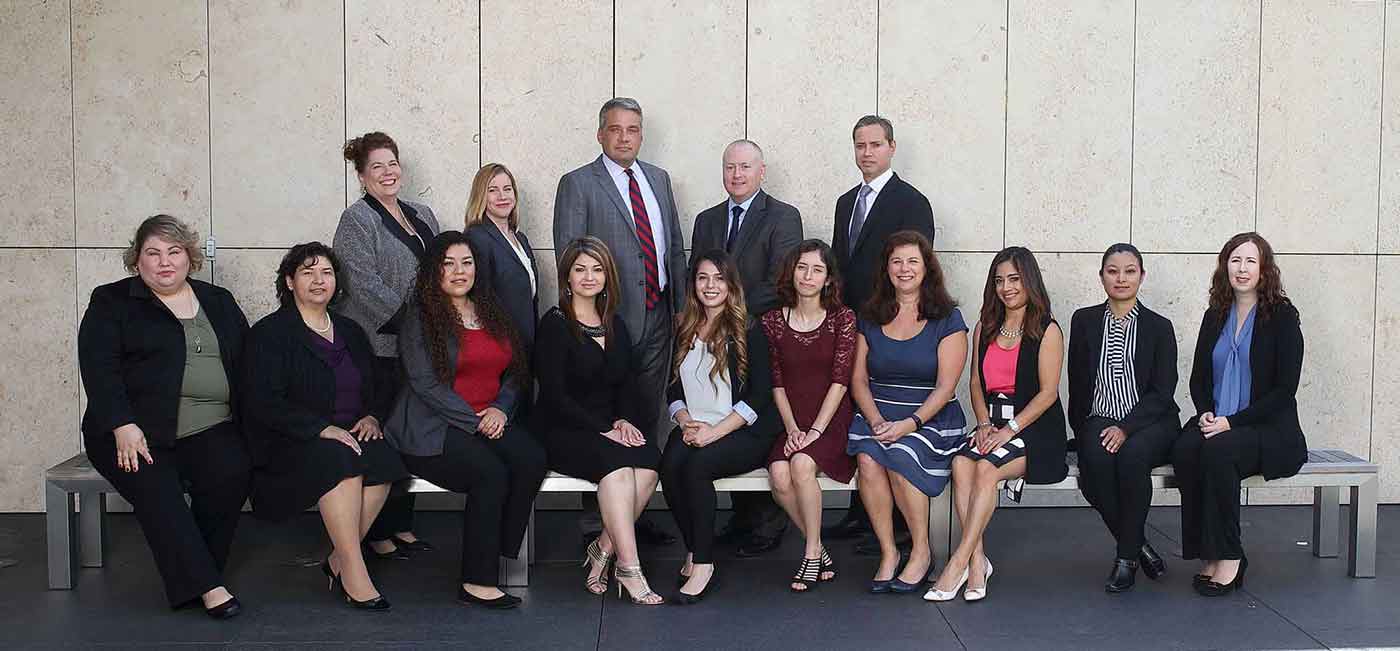 After an accident, you are probably scared. You may be nervous or anxious. If you have never been involved in a lawsuit, you probably have no idea what to do. After receiving proper medical treatment, you should contact a lawyer.
Call the professionals at McDonald Worley for a free consultation. We are available 24/7 to answer any questions you may have. Not only is the consultation free, but our attorneys receive nothing unless you win your case.
FREE CASE REVIEW
Houston Office
1770 St. James Place, Suite 100
Houston, Texas 77056
(281) 623-1906
What Our Clients Say
It is such a pleasure working with McDonald Worley and their team. Always right there to help me with any questions or updates on my case. Thanks for helping me when I needed it the most.
Steve Smith
I've worked with McDonald Worley for years now and their team is always responsive and very helpful. Any time I have an issue Don's team takes care of me promptly as soon as they receive my phone call. I highly recommend McDonald Worley.
Scott Hardy
I have had the pleasure of working McDonald Worley over the past year. He has helped us out with many clients and they have all been very satisfied. He puts his clients first and that is something you can count on.
Cason Carter
$100+ MILLION
Recovered for Injured Victims
Featured Practice Areas
Truck Accidents
Motorcycle Accidents
Train Accidents
Distracted Drivers
Nursing Home Neglect
Wrongful Death
Metal Hip Implants
Class Actions
Dangerous Drugs
Frequently Asked Questions
What to Do When You Get a Low Accident Insurance Settlement Offer
What To Do After A Houston Car Accident?
What Happens if You Lose Your Houston Car Accident Lawsuit?
What is the Average Car Accident Settlement in Texas?
What are the Penalties for Texting Truck Drivers?
What to Expect From a Texas Car Accident Settlement
What are the Different Types of Product Liability Cases?
What Type Of Compensation Will I Receive In A Houston Car Accident Injury Claim?
Lawyer if I'm in a Car Accident.?" />
Do I Need a Lawyer if I'm in a Car Accident?
Can You Sue Your Doctor if They Fail to Diagnose Your Cancer?
NO FEES
UNLESS WE WIN!
MILLIONS RECOVERED
FOR INJURED VICTIMS CONTACT OUR ATTORNEYS
Areas We Serve
Houston, TX Las Vegas, NV Los Angeles, CA Washington, DC New York City, NY
Local Resources
Courthouses
Police Stations
Fire Department
Hospitals
Landmarks
DMV
Libraries
Community Events
Nonprofit Organizations
Get Directions to our Houston OfficeExpand
Our Houston Office is located on 1770 Saint James Place in Houstin, TX. It is situated between Chimney Rock Rd. and Sage Rd. Our office is located minutes away from the Houston Arboretum & Nature Center, Memorial Park, Gerald D. Hines Waterwall Park, Houston Zoo, NRG Stadium, I610 and I69. We serve the Greater Houston Area including Missouri City, Sugar Land, Pearland, Pasadena, Jersey Village, Aldine, Baytown, Cloverleaf, Sheldon and Crosby..
Coming from Sugar Land, TX: Head southwest on I-69.. In 0.2 take the exit toward Sweetwater Blvd/First Colony Blvd. In 0.2 mi merge onto U.S. 59 Frontage Rd. To stay on U.S. 59 Frontage Rd continue on the sharp left. Continue for 0.6 mi and then use the left lane to take the ramp onto I-69/US-59 N. Continue for 12 mi and then merge onto I-69/US-59 N. Drive for 12.3 mi and then take the Chimney Rock Rd exit. In 9 mi merge onto Southwest Fwy. In 157 ft pass by the Whatburger on the left and turn left onto Chimney Rock Rd. In 1.7 mi turn right onto San Felipe St. Turn right onto Saint James Place. Continue for 492m ft and McDonald Worley PC will be on the left.
Coming from Pasadena, TX: Head north on Main St toward Hawthorne. Turn left on Harris Ave, and then take a right onto Scarborough Lane. In 0.7 mi you will turn left to merge onto TX-225 W/Hwy 225 W. In 2.3 mi use the left 2 lanes to merge onto I-610 W. Once on I-610 W. Continue for 1.4 mi, then use the right 2 lanes to take exit 32B to merge onto I-45 N toward Downtown. Continue for 3.4 mi and then take exit 44A toward Elgin – Lockwood/Cullen Blvd. In 404 ft merge onto Gulf Fwy. To stay on Gulf Fwy continue straight, then use the left lane to take the ramp onto I-45 N. After you merge on I-45 N continue straight for 1.6 mi. Take exit 47B for Memorial Dr. and then turn left onto North Memorial Way. Use the left lane to take the ramp onto Memorial Dr/Memorial Pkwy. Continue straight to follow Memorial Dr., passing by the Wells Fargo Bank on the right in 2.8 mi. In 4.7 mi keep left to continue on Woodway Dr. After 1.3 mi turn left onto Sage Rd. then turn right onto San Felipe St after 0.9 mi. After 0.2 mi turn left onto Saint James Place. Turn right, and then turn right again into McDonald Worley PC.
Coming from Aldine, TX: To get on I-45 S, head south on Airline Dr toward Nicar St. Travel for 0.3 mi then turn right onto W Mt Houston Rd. After 0.9 mi turn left onto N Fwy Service Rd. After 0.4 mi use the left lane to take the ramp onto I-45 S. After merging on to I-45 S, use the right 3 lanes to take exit 51 to merge onto I-610 W. After 4.7 mi, use the right 2 lanes to take exit 11 to merge onto I-10 W. Continue for 2.7 mi and then take exit 761A toward Chimney Rock Rd/Wirt Rd. Continue for 0.6 mi and then merge onto Interstate 10 Frontage Rd W. In 0.1 mi Use the 2nd from the left lane to turn left onto Wirt Rd. Continue onto Chimney Rock Rd. Travel for 2.5 mi and then turn left onto San Felipe St. After 0.3 mi turn right onto Saint James Place and then turn right into MDonald Worley PC.